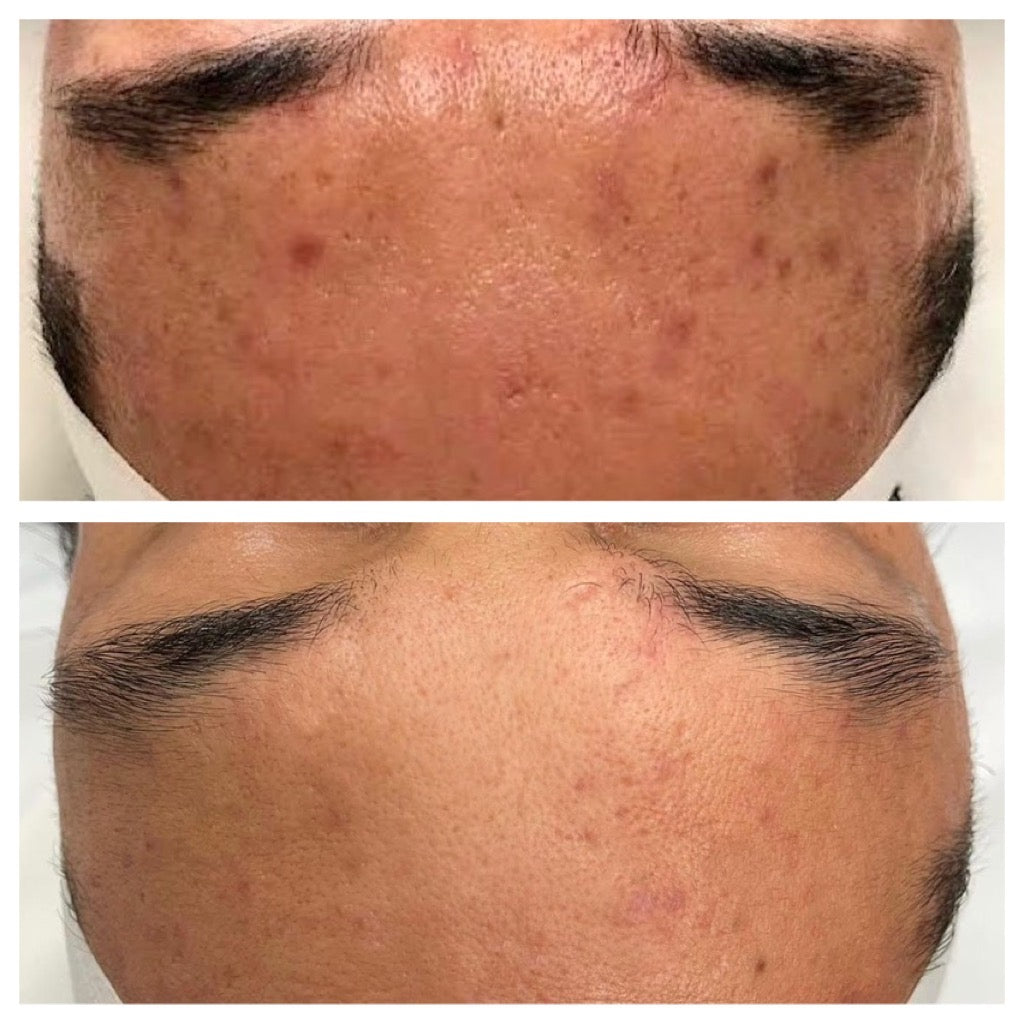 Posted on
We saw Charlie for an initial consult in late November 2022, he wanted help to manage some recent breakouts and historic acne scars.
His goal was to have "a deeper treatment" to address the recent acne flare up on his face and back, caused by very high stress levels in the last 3-4 months.
His initial protocol included Medik8 skincare, Zilch Acne Formula and Skin Vit A. Charlie has a very healthy, clean lifestyle so I knew his skin just needed a little Mi Skn reboot to get back on track! 
Within six weeks, Charlie was breakout free so we could start working on his acne scars with ProStamp.
These photos are from his first dermal treatment on 1 December 2022, and 6 weeks after his first ProStamp Treatment on 1 March 2023.
Total protocol for three months =
3 x Dermal Treatments
1 x ProStamp Treatment
Skincare and natural supplements!
Wow