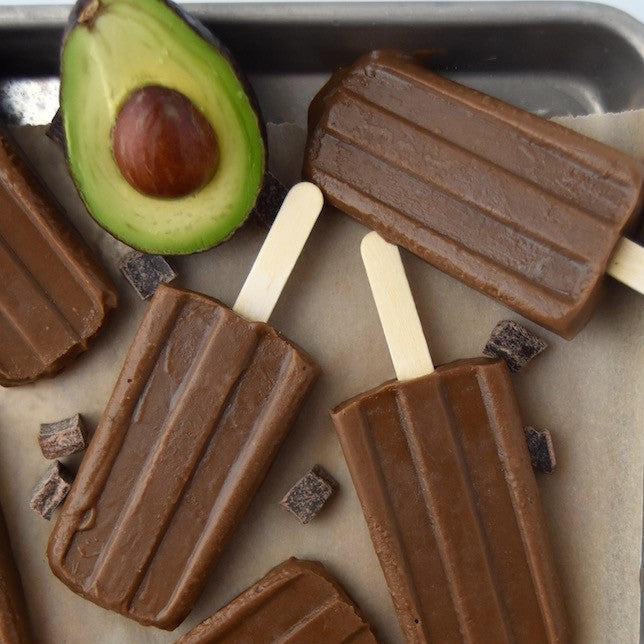 Posted on
Summer is the time where we spend long days with friends and family. Between the backyard BBQs, meals out and hot days it's a hard feat to curb the cravings and avoid the sugary treats. Try this Choc Avo Popsicles, skin-friendly, kid-friendly and super easy.
INGREDIENTS
2 ripe avocados
6 tbsp of unsweetended almond milk
2
t
bsp
of raw cocoa powder
1 tsp of vanilla extract
½ tsp of ground cinnamon
1 pinch of salt
2
t
bsp
of coconut oil
Popsicle holders
HOW
1. Add avocado to a food processor (or a good blender) and puree on low until smooth. Scrape down sides with a rubber spatula as needed.
2. Add in almond milk, coconut oil, cocoa powder, vanilla extract, ground cinnamon and salt. Continue to process on low until well combined.
3. Spoon half of the mixture into popsicle moulds, and be sure to tap on counter top several times to ensure even spread and release of air bubbles. Continue to spoon in remaining mixture.
4. Either press wooden popsicle sticks about 2/3 of the way into the moulds and freeze for at least three hours.