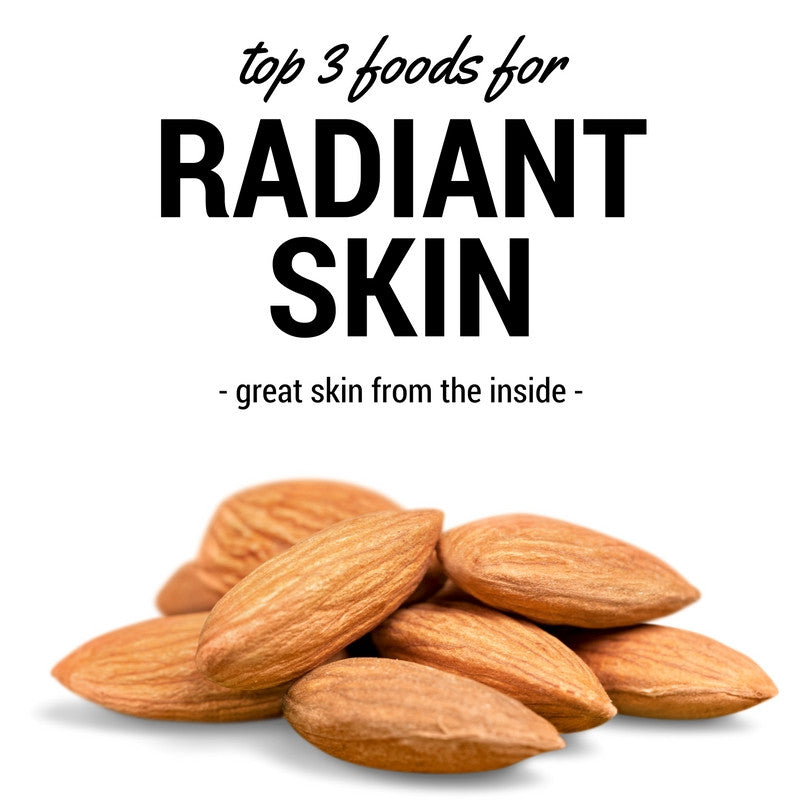 Posted on
Together with a targeted skincare regime, nutrients in every day foods can greatly improve the condition of your skin. Simple and unprocessed ingredients is the key: so go back to basics with fresh and organic ingredients. Add these Top 3 Radiance Boosting Foods to your shopping list:
SPINACH
An fresh bunch of organic spinach from your local farmer's markets is packed with enough collagen to boost new skin cells, keep skin firm and provide shiny hair, bright eyes and strong nails. As Popeye will tell you spinach is also full of iron, which is great for skin healing.
COCONUT WATER
Eliminating toxins and providing you with all the vital minerals required to re-hydrate the skin leading to a plumper, radiant and more hydrated complexion. Be sure to find coconut water that has no added sugar.
ALMONDS
Rich in Vitamin E, Almonds have been found to help protect your skin from damaging UV rays. They also contain healthy oils, fibre, vitamins, minerals and potent phytochemicals plus the hero ingredient for cell renewal and wound heal response,