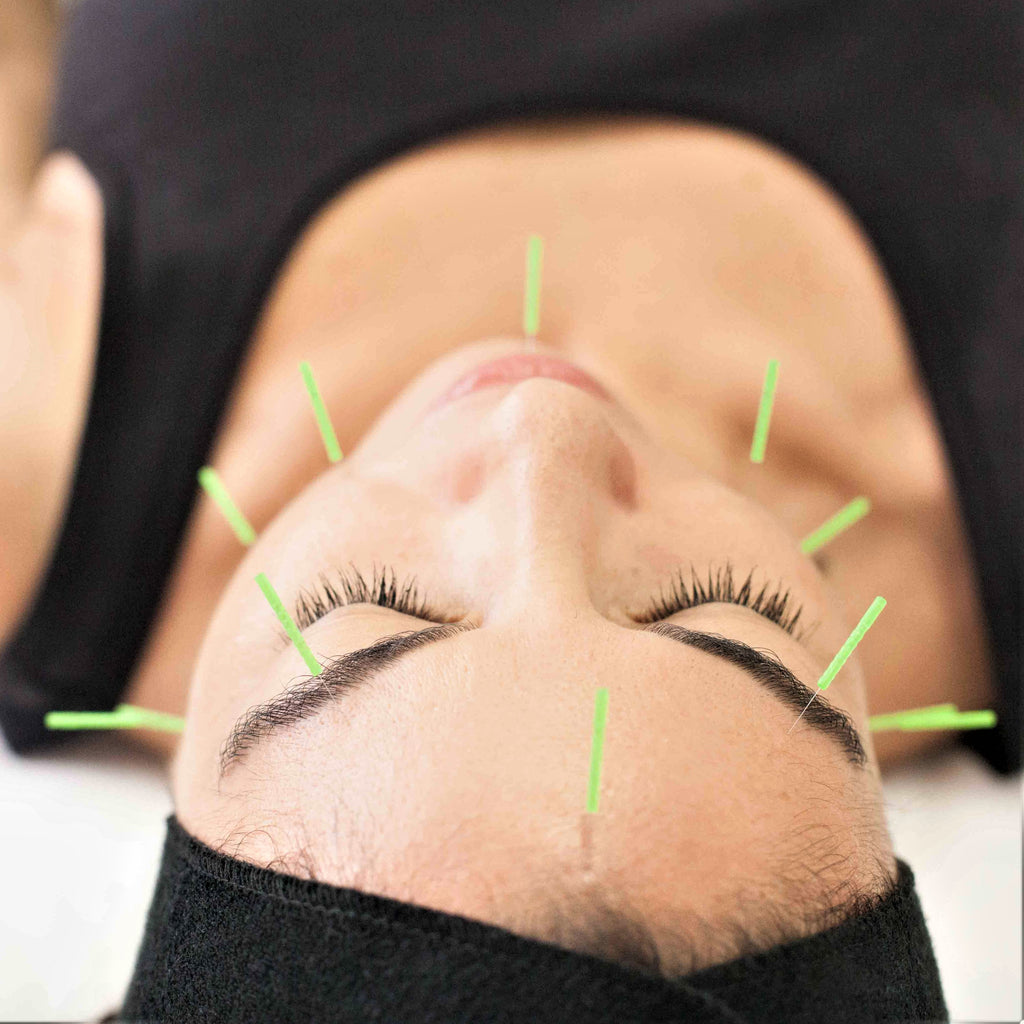 Posted on
An ancient therapy, dating back hundreds of years, Acupuncture was used for cosmetic enhancement and antiaging as far back as the Ming dynasty. Nowadays, the beauty and cosmetic industry is taking a renewed interest in Cosmetic Acupuncture. Professional Beauty magazine described Aesthetic Acupuncture as the new botox, saying the beauty industry is hustling for a slice of the Chinese needling market. You can read the article here. 
As an Acupuncturists I always struggle with the idea of Cosmetic Acupuncture being compared, or a substitute for botox, the two modalities are radically different - but can certainly co-exist to give comprehensive antiaging results. 
Working in collaboration with my friend, and highly skilled cosmetic injector, Bridget from Base Aesthetics, here are our top 5 facts about cosmetic acupuncture and injectables:
ADDRESSING ACCELERATED AGEING. Cosmetic Acupuncture aims to treat the whole body, re-balancing the vital energy (Qi) to slow down the ageing process to what is natural to you. It is a great way to address accelerated aging caused by environmental triggers and lifestyle factors. Cosmetic injectables can slow down accelerated aging by relaxing muscles and, over time, preventing deeper lines from forming. 
SLOW VS FAST RESULTS. Ongoing Cosmetic Acupuncture Treatment can slowly promote collagen production and tone facial muscles, achieving long-term anti-aging results over time. However acupuncture cannot "erase" lines or give a fast visual change to existing concerns such as from lines, lip lines and smile lines - this is achievable with cosmetic injectables. 
NOT A REPLACEMENT FOR EACH OTHER. Cosmetic Acupuncture and Cosmetic Injectables work so differently that there is really no comparison, Acupuncture is not "the new botox" and will never achieve the visual results that injectables can. Similarly, injectables play no part in re-balancing the body to slow down ageing.
HOLISTIC APPROACH. By holistic we mean looking at the whole picture. One type of treatment alone may not address every aspect of your skin's ageing process. We always recommend combining modalities and skincare to ensure long term-results. Acupuncture and Cosmetic Injectables can work together with prescription skincare and lifestyle changes to pack and anti-aging punch!
DANGERS AND SIDE EFFECTS. Both Acupuncture and injectables carry the risk of side-effects can can cause harm if performed by untrained therapists. Choose a practitioner with a degree level qualification, who takes the time to up-skill and re-train. 
Ready to give Cosmetic Acupuncture a go? Book an Initial Acupuncture Treatment with Francesca or start with a Complimentary Discovery call to learn if Acupuncture is the right anti-aging treatment for you.