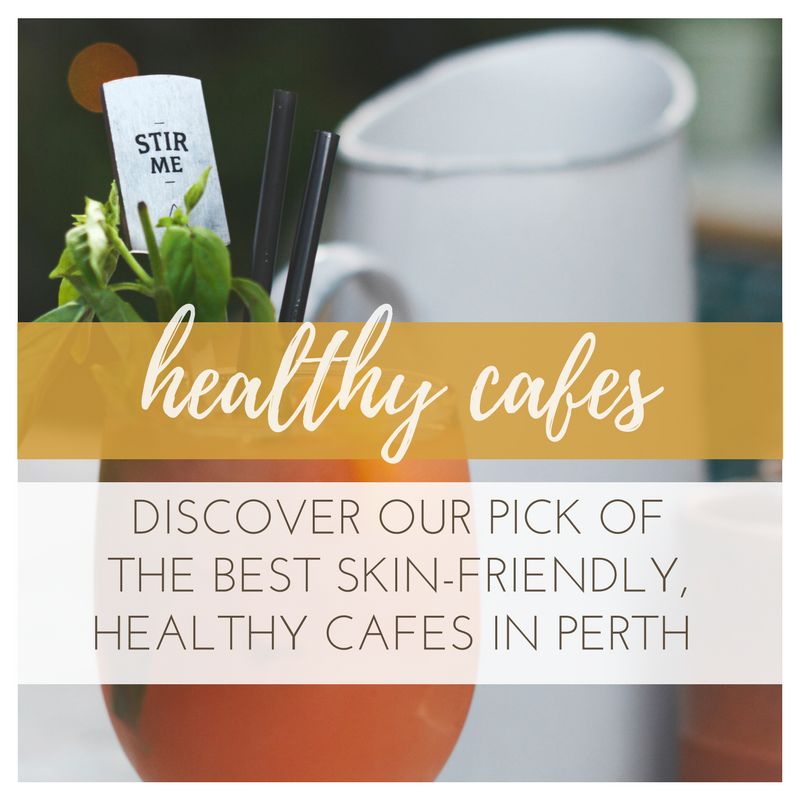 Posted on
If you follow our philosophy of clean food equals clean skin, you are very lucky to call Perth home. With all of the new cafes popping up, north and south of the river, incredibly fresh produce, exciting menus and delicious organic eats are always on your doorstep. Here is a round-up of our favourite places to feed the soul, and the skin.
The Raw Kitchen - Fremantle
Taking the approach that food is medicine, everything that is prepared here is made with a healthy and healing body in mind. The Freo style warehouse fit-out is as cool as it is cosy, so no matter what time of the day, or year you head to The Raw Kitchen, you'll be sure to stay for a while and enjoy the fare. Based around a raw food menu, it's incredible how comforting the produce is, especially if you're new to the scene and if you are, this is definitely the place to come, eat, enjoy and become inspired to cook sustainably and organic at home. If you're already hooked, then need we say more? It will tick all of your taste buds boxes! Plus, if you're up for it there is a yoga studio upstairs…
Little Lefroy's – South Fremantle
If you haven't been here yet, then you need to get down to South Fremantle; breakfast, lunch or dinner – whatever time suits you best! This amazing spot is easily one of the places to head for a feed in Perth. Everything on the menu is sustainably produced, locally sourced and organic with the option to tailor your meal however works for your tastebuds, gut health and skin goals. To complete the sustainable philosophy, all the furniture was up-cycled from a bridge, a pool-table and pallets (and repurposed by the owners, no less!) but you would never even know – classic South Freo vibes. It would be wrong to choose a breakfast, lunch or dinner option over another, but honestly the mushroom bruschetta is rather scrumptious to start your day with.
Pearth Organic Kitchen - Leederville
After a great little nook to escape to for breakfast or lunch? May we suggest Pearth Organic Kitchen? No matter what your cravings have in store for you, the menu you find here will have them satisfied. Wholefoods, organic, vegan, vegetarian, gluten free; what your body needs, Pearth Organic Kitchen has. Their smoothie bowls are as beautiful as they are nutrient rich, and if you're up for a burger then this is your new burger joint too – sweet potato fries and all.
Health Freak Café – Appecross, Kings Park, Scarborough, Mount Lawley.
The name may give this one away…and no matter where you are on your health food journey, Health Freak Café will have you hooked to stick with it in no time. Each meal is thoughtfully prepared, and aimed to ensure healthy, high quality and nutritious whole foods tick all of needs of a health freak all while maintaining a comforting edge (and incredibly delicious) for the everyday person. With a philosophy of knowledge is power when it comes to healthy foods equals a healthy, happy mind the Health Freak Café's and Lounge is somewhere you must add to your go-to spots.
Kinfolk Café & Wholefoods – Mundaring
Tucked away in the hills, this gorgeous little café is the perfect spot for a lovely morning tea or afternoon pit-stop. You really can't come here without trying their treats; cakes and slices are all perfectly healthy, dairy free, gluten free, organic and sugar free. They also have a great little wholefoods shop where you can pick up some goodies for your kitchen cupboard and your health food journ