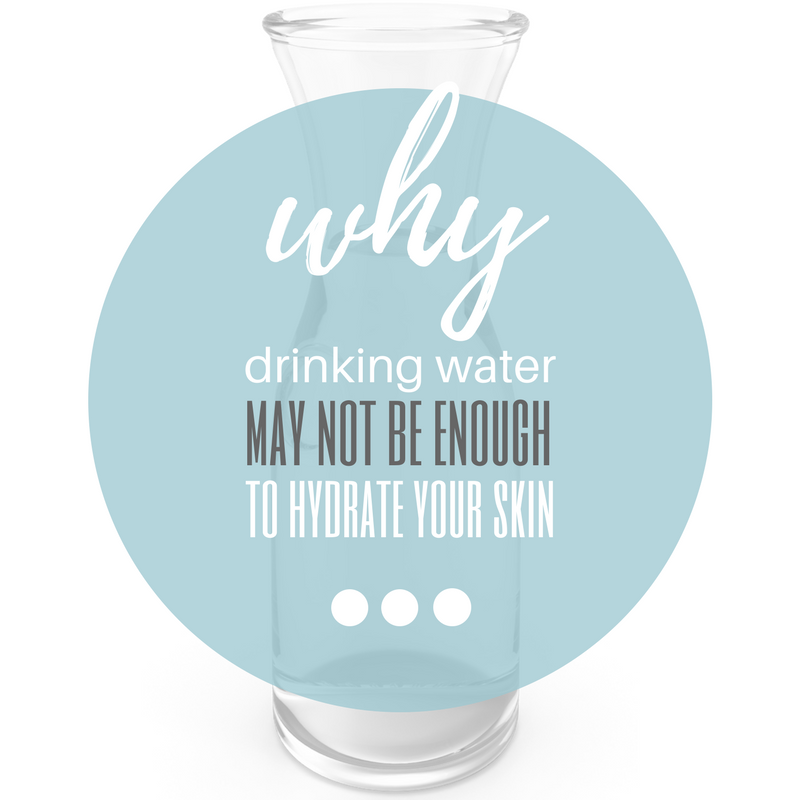 Posted on
You've heard it all before - if you want clear, plump, radiant skin you need to drink more water, right? It's everyone's number one 'skin secret'! In reality no matter how much water we drink, it doesn't always make its way to our skin. 

So how does drinking water help our skin? Well, the more water you drink, the cleaner your liver, digestive system and other key organs become. The body is then better equipped at detoxing. If we have a cluttered, unhealthy internal system our organs are unable to function at their best, which leads to build-up of toxins and fats. This causes hardship to the digestive system, and the only way to rid the body toxins and nasties is through the skin. So, that's why we're often told that what shows on the skin is a direct reflection of our internal health.

Even if you're amazingly good with your daily water intake (and diet), it doesn't necessarily mean that your body is going to send the hydration to the surface of your skin. If other organs need it first, then that's where it will go. To ensure you're giving the skin as much hydration as it needs to promote healthy function, it is best to combine internal hydration from water with external hydration from skincare.

Lucky for us, science and technology has enabled us to get our hands on some of the best ingredients available to deliver maximum hydration to the skin topically. The main ingredient used across multiple products is Hyaluronic Acid – a molecule that holds 1000 times its weight in water. Because of the design of the molecule, it's delivery into the skin works almost instantaneously, and assists with water retention in the skin. Hyaluronic Acid has been thoroughly researched and through clinic application has an intense healing response to the skin, is a non-irritant, is biocompatible with the human body as well as having the ability to decrease eye puffiness and smoothing and plumping fine lines and wrinkles. No matter your skin concern, adding a topical hydrator such as Hyaluronic Acid is going to do wonders to your skin appearance, comfort and radiance. 
Need extra skin hydration? Head over to our online store and grab some Medik8 Hydr8 B5 Serum, our no.1 choice in hyaluronic acid hydration.